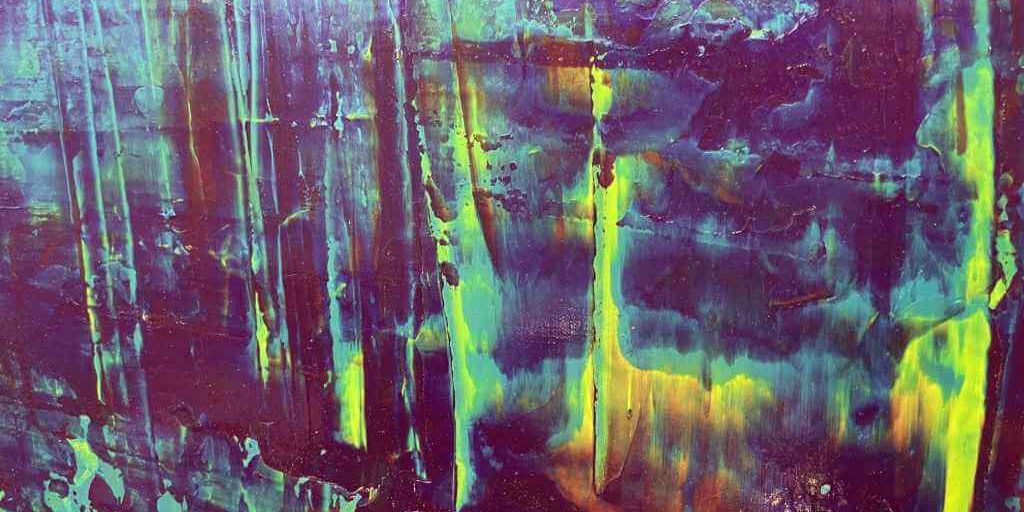 About ImCVV
What do you want to know?
---
I grew up in a family that had a respect for the trades and fine arts, but only worked in the trades. After college I followed my grandfather into butchery. It took a long time but I figured it out, and learned a lot:
a respect for the tools, the importance of process, and curiosity about ingredients.
I would watch paint process videos to unwind when stressed or feeling a need for creativity.
Eventually I figured I should give painting a try. Honestly, that first one didn't turn out great. I gave it another shot right then and loved how it turned out.
There were a couple of spots in our freshly painted bathroom that needed something on the wall, so I grabbed a couple more canvases, some new paint, and continued the practicing. I hung both canvases in the bathroom, and it got compliments, which was all the feedback I needed to keep at it.
I stopped working as a butcher and entered into tech. This did wonders in terms of reducing the physical fatigue and damage I was doing to my body, and still allowed for plenty of time and energy for painting. As I had been working and learning more about what I was doing, the work changed from strictly "pouring" paint to working with squeegees, rollers, and pallet knives
to really get in and work with the paint directly, not just manipulating the canvas.
When Covid hit I went work from home, where my basement art studio is located. As I spent somehow more time in my studio, I started focusing more and more on the paint I was using. I had already been manipulating the paints, so I began reading up on paint production and watching color mixing videos, which led to making my own paints. I began using brushes, and became a lot more exact in my technique.
I believe, very sincerely, that The Universe is Chaos.
Not bad, not good, just Chaos.
When working with paint, I'm fascinated by the movement of the paint- it's a form of Chaos to me. The more I work with it, I feel a rhythm start coming through. I've found that I can manipulate the textures and consistency of the paint- another way to let in Chaos. I added manipulating the canvas to my techniques- twisting, lifting, shaking, and just generally making a mess of my basement floor. I kept an eye on the materials, and what the various changes to the paint meant with each change-
I want to learn as much as possible about the materials, and how they interacted.
Over time, my goal shifted to developing an eye for composition. At first that meant moving paint around and hoping that I would know when to stop. Occasionally I actually got it right, so I kept at it, but I also started holding it to a higher standard- if I moved it around too much and made it a muddy, muddled mess I would scrape the canvas. I noticed once I started doing this that I liked the scraped stuff better than the poured version, and stopped painting over them.
I started using the squeegee during the pouring to move or remove sections and try again. Since doing this always leaves some paint behind,
I began planning color schemes based off the possibility of failure.
If it didn't work out as a pour, the pulled layers would blend together (or contrast) in a way that had some sense to it. As my standards of composition changed I started playing with more controlled sections, color blocking, and washes to develop more systems for Chaos to run through. I began coming up with simple algorithms based on random data from dice rolls or card draws to map the lines. Adding even one or two rules produces such a different process that the works can look completely different, but the inspiration is the same.
So now my usual pieces begin with a pour that I hold to a very high standard. Each technique provides me another avenue for Chaos to show me something interesting or new, which is still why I do it.